The Diaper Bag Wrangler Diaper & Wipes Organizer was just featured on the Australian Website Remarkably Great!
April 22nd, 2009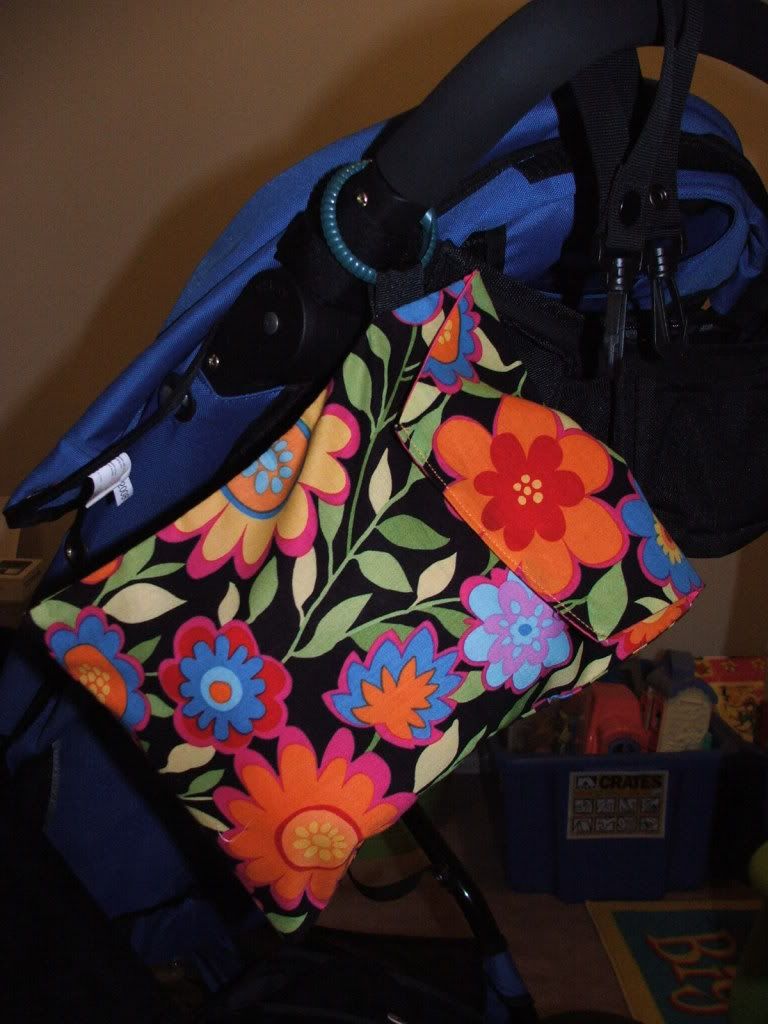 Stuck on a new baby gift or looking for a great organiser for your diapers while you are out and about?
I stumbled upon a great, handmade item on Etsy from The Diaper Bag Wrangler. A gorgeous, handmade diaper pouch with a loop to attach anywhere, this nifty little item is fab for mums or as a baby shower gift.
I am expecting my second baby in seven weeks (and my three-year-old is still in pull-ups…we have hit a brick wall with the toilet training) so carrying diapers around is a reality for me for the next few years…at least!
Available in lots of cool and vibrant designs, The Diaper Bag Wrangler is a fab, affordable parenting item. Designed by K.C. - a mum from Pennsylvania - Diaper Bag Wrangler also has other gorgeous handmade items like children's aprons, nursing covers, burp cloths and even chic caps for women undergoing chemotherapy (K.C was diagnosed with breast cancer last year).
I bought mine on Etsy but there is also a website and items can be shipped internationally.
Thank you Remarkably Great!