To celebrate our newly re-designed Diaper Bag Wrangler website we are hosting a very fun SCAVENGER HUNT this week. Each day we will hide an image somewhere on the website that looks like this: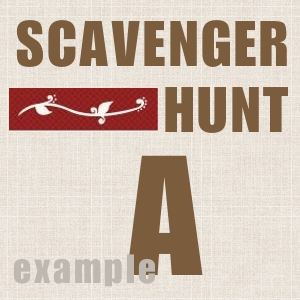 Each days image will have a different letter and at the end of the week you will be able to unscramble the letters and spell out 1 WORD. One person will win $100 in Diaper Bag Wrangler shop credit! The Scavenger Hunt begins Monday 11/21 and ends Friday 11/25. We will be posting hints on our
Facebook page
so be sure to "like" us.
Website:
www.diaperbagwrangler.com
Blog:
diaperbagwrangler.blogspot.com
Facebook:
www.facebook.com/diaperbagwrangler
Details:
Each day 1 image will be added somewhere on our website (
www.diaperbagwrangler.com
). The image will be totally visible and will not be a "pop-up" from clicking on a text link. On Friday 11/25 we will activate an entry form here (on this blog) for you to submit your WORD. From all the correct entries, 1 winner will be selected from the random number generator at random.org. That winner will receive a $100 Gift Certificate to use at
www.diaperbagwrangler.com
. This giveaway is open to EVERYONE!
(One of the great new website features is we can now offer domestic and international shipping!)
Only 1 entry can be made per person. Entries will be accepted from 8am until 8pm (eastern time) on 11/25/11, at which point a winner will be selected and notified.
Most importantly- have fun and pretty, pretty please- don't cheat.